One Percent for America (OPA), a nonprofit reducing barriers to US citizenship, announced today it has received a $250,000 Program Related Investment (PRI) from Eastern Bank Foundation. OPA is advancing immigrant inclusion and opening new pathways to citizenship by offering loans at a 1% interest rate to cover the cost of citizenship application fees. The PRI, a low-cost loan, will support OPA loans for low-to-moderate income immigrants living in Massachusetts, New Hampshire, and Rhode Island.
There are nearly 9 million immigrants eligible for citizenship, but only 9% apply. A national survey conducted by OPA revealed that application fees, ranging from $300 to $1,500, are among the top barriers to citizenship. While there is a fee-waiver program for low-income immigrants, only 1% of immigrants are eligible. OPA's immigration fee assistance program is for the remaining 99% of future citizens.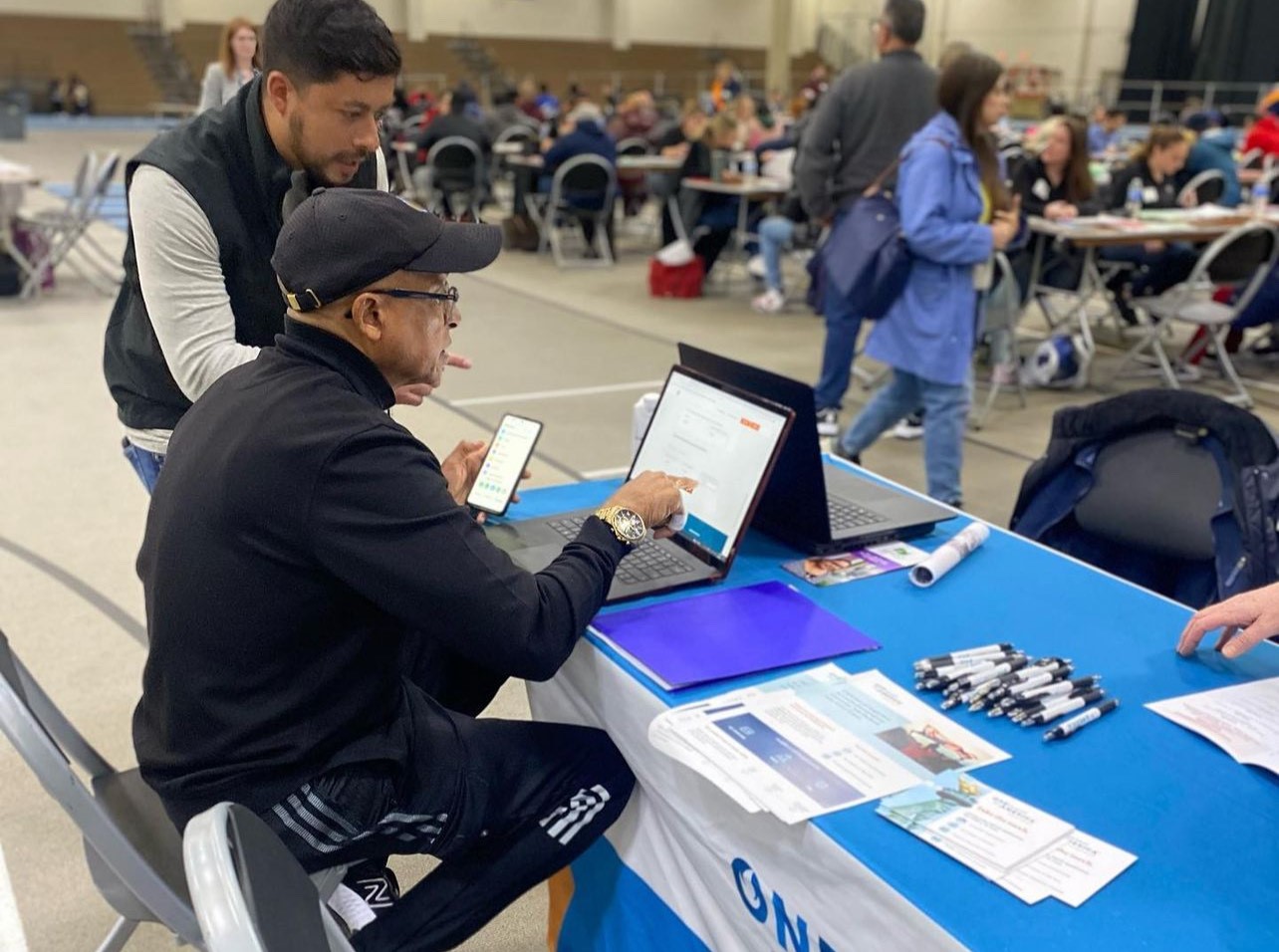 According to OPA's unprecedented survey, 87% of respondents reported borrowing money in order to pay citizenship application fees, and two-thirds reported that they tapped high interest financing like credit cards, payday lenders and other sources of borrowed money to cover the costs. 
OPA's loan program has no credit requirements, no late or hidden fees, and a flexible repayment schedule, and is being offered in conjunction with free financial education and dedicated community support. Its simple online application is processed the same day. With an average payment of $61 per month, immigrants can afford to initiate their citizenship application process for themselves and their entire family.
OPA has put more than 800 immigrants closer to their citizenship goals, opening the door to greater financial opportunity. 
"OPA's innovative program delivers immigration funding support at the speed and scale necessary to drive systemic change and impact," said Elyse Cherry, CEO of BlueHub Capital, a national nonprofit community development financing organization sponsoring  OPA. "Eastern Bank Foundation has been an incredible supporter of BlueHub over the decades and we're thrilled they are now investing in OPA, our newest nonprofit initiative. We expect that this investment from the Eastern Bank Foundation will enable us to double our impact in Massachusetts, New Hampshire and Rhode Island."
"In order for more New Americans in our region to have a fair and equitable opportunity to become citizens and be fully included in our communities and economy, they need help getting through the chutes, ladders, and gates of the process such as language barriers, technology limitations, and especially the cost of applying for citizenship itself, which has become out of reach for so many," said Nancy Huntington Stager, President & CEO of Eastern Bank Foundation. "We applaud what BlueHub Capital is doing with their OPA loan program and are glad to play a role in helping extend their efforts. When immigrants can become a deeper part of our U.S. fabric as citizens, they can be fuller participants in their neighborhoods, workplaces and schools and that is good for individuals & families, our community, and our local economy now and in future generations."
About One Percent for America & BlueHub Capital
One Percent for America is a nonprofit organization reducing barriers to US citizenship, advancing immigrant inclusion, and advocating for immigrant equity and financial prosperity—successfully opening new pathways to citizenship that address rising citizenship application costs. One Percent for America is sponsored by BlueHub Capital, a national, mission-driven, nonprofit community development financing organization focused on building healthy communities where low-income people live and work. BlueHub Capital uses innovative financial tools and has deployed over $2.4 billion (and leveraged over $12 billion) in capital to support projects that make communities more vibrant places to live. BlueHub Capital has four distinct programs: BlueHub Loan Fund (community development financing), BlueHub SUN (foreclosure relief), BlueHub Energy (clean energy access) and One Percent for America (citizenship financing).