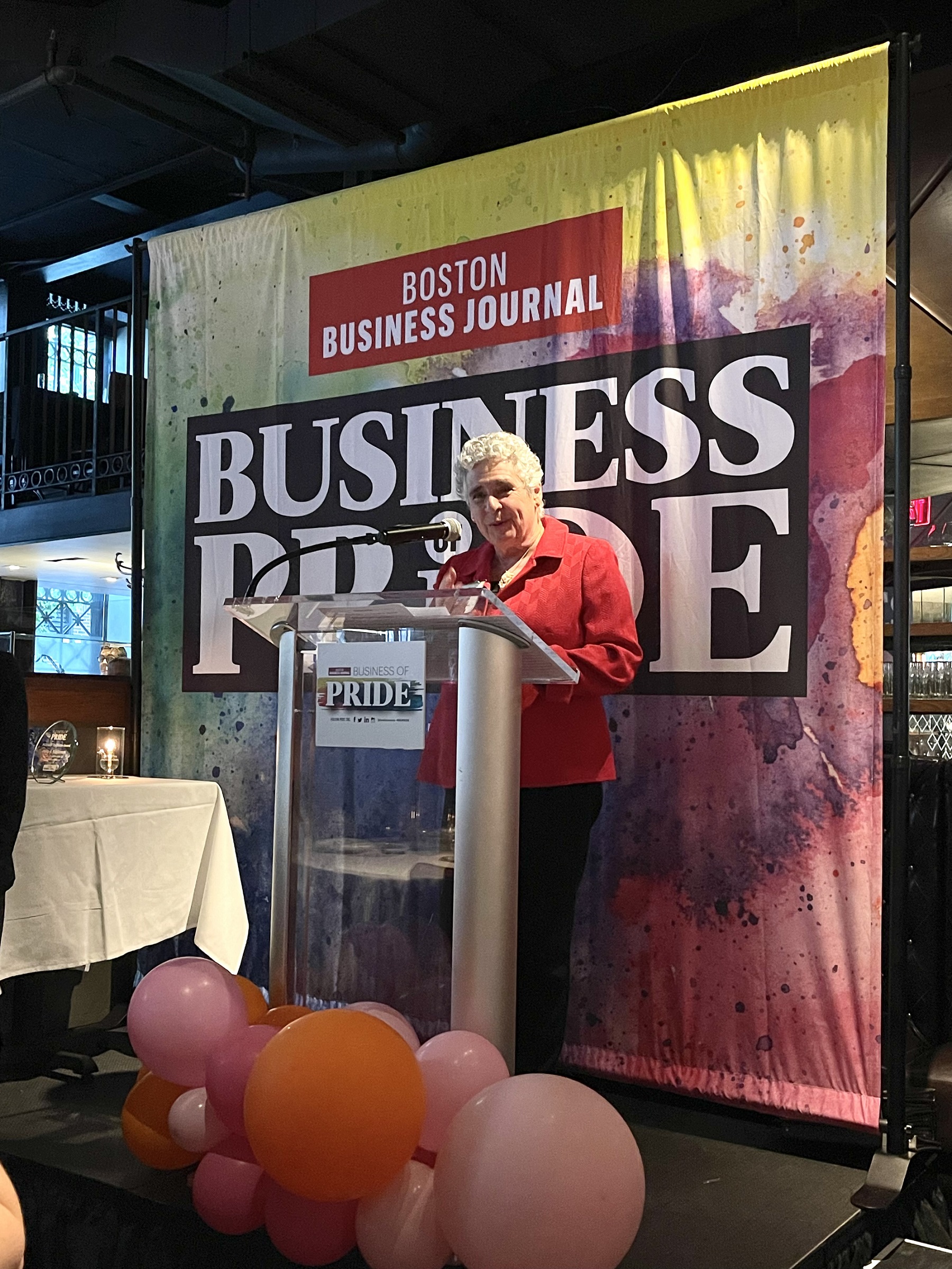 Elyse Cherry, CEO of BlueHub Capital, lives by the mantra, "When good people stay silent, bad things happen." 
"I have always wanted to help build the world we want. And that's an obligation, and an honor, that I think is incumbent on every single one of us," Cherry said in an interview with the Boston Business Journal commemorating her award as the 2023 LGBT Trailblazer. 
She works to build an inclusive community through her work at BlueHub and her advocacy for LGBTQ+ people. 
"Elyse Cherry is a trailblazer in so many ways," said Gov. Maura Healey, whom Cherry has long supported. She has "truly left her mark when it comes to affordable housing, community development, LGBTQ+ equality and more," Healey said.
At BlueHub, Cherry and her team work to finance affordable housing, prevent foreclosures and evictions, help develop community childcare and health care facilities and more.
"Not only does she go deep to honor the unique needs of our richly diverse neighbors but also masterfully ties together vital community threads that strengthen the fabric of our region," said Nancy Stager, president and CEO of the Eastern Bank Foundation.